Morning of May 10, 2018, shenzhen charm act the role of jewelry co., LTD. As a support unit at the 14th China (shenzhen) international cultural industry fair (successfully at the venue), the activity, by the shenzhen pearl industry association, the flag federation jointly tabled at the erudite and informed, to the best of youth "pearl in the Chinese dress" special activities, through the Chinese dress culture, pearl, pearl cheongsam sharing activities show exquisite pearl, the Chinese dress culture, raise people's knowledge and understanding of pearls and cheongsam.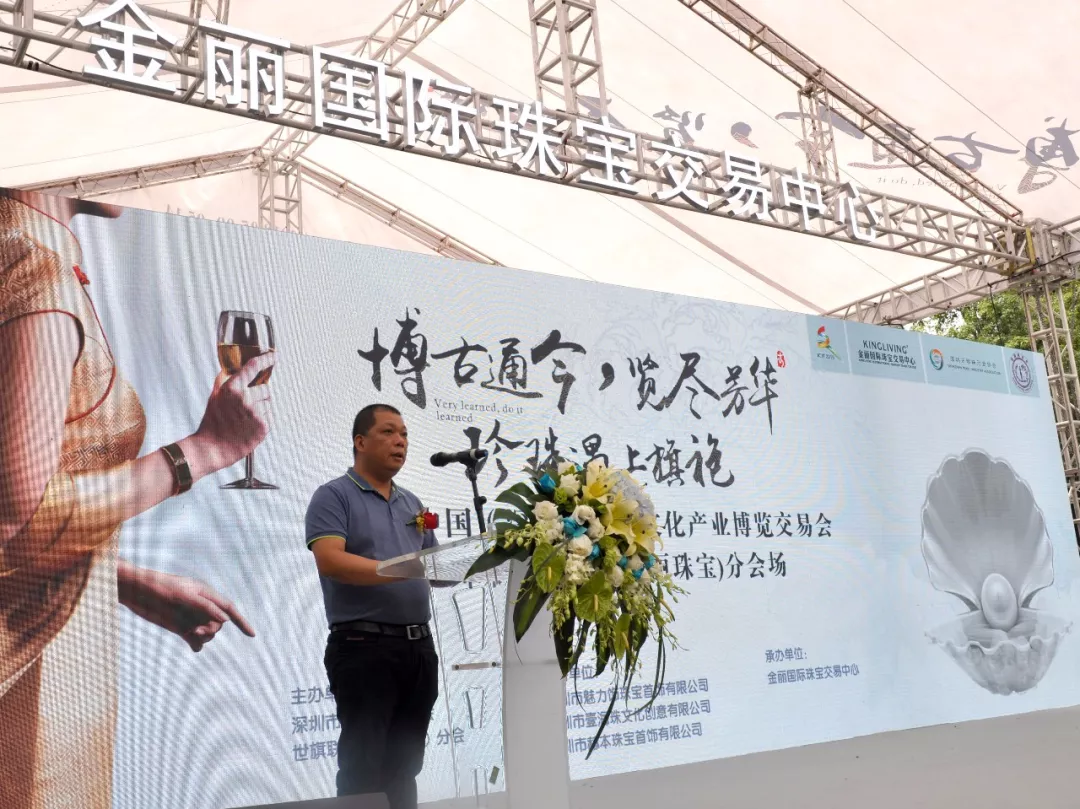 [speech by zheng biwu, party branch secretary and supervisor of shenzhen pearl industry association]
At the beginning of the event, zheng biwu, party branch secretary and supervisor of shenzhen pearl industry association, delivered a speech, saying that although the pearl industry accounts for a very small proportion in the national jewelry industry, China, as an important producer and consumer of pearls in the world, has a very broad prospect for development. This time, the association through jewelry and apparel cross-border cooperation, to show you the beauty of pearls. This is an attempt to publicize the pearl industry, and also an epitome of the association's role as a bridge to promote the development of the industry.
[Ms. Hu jie, general manager of MATIS jewelry, attends this activity (fourth from the left)]
A passionate and flowing "ink dance" kicked off the event.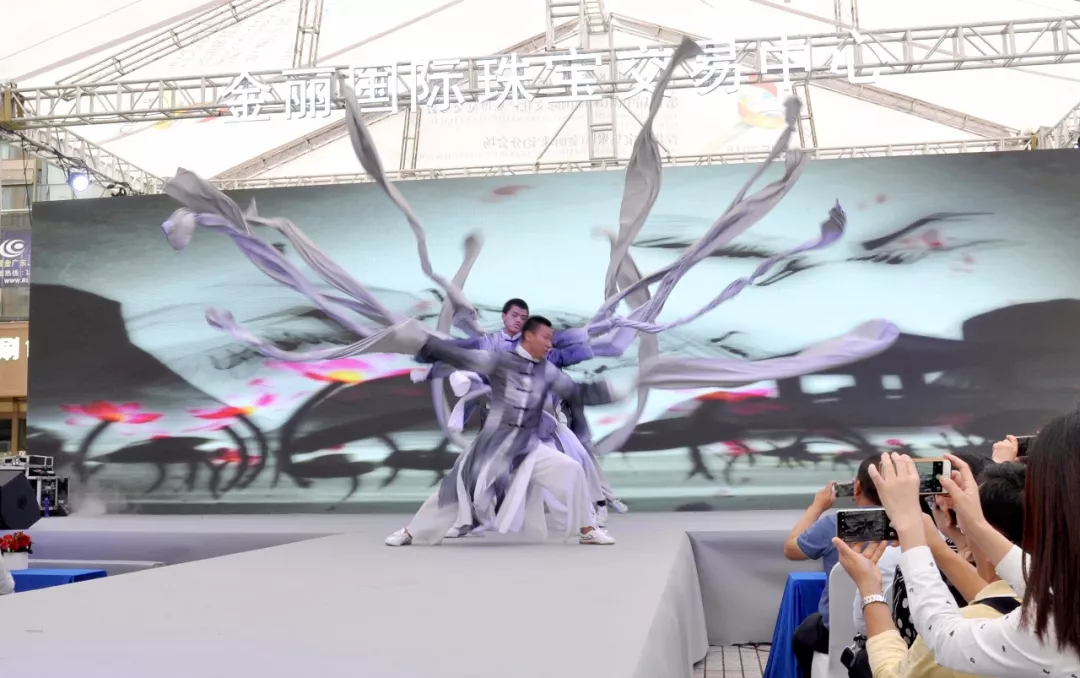 【 ink dance 】
Princess Diana once said that if a woman could have only one piece of jewelry in her life, it must be a pearl. As a living gem, the pearl with its unique warm luster becomes the most feminine jewelry. As one of the most representative costumes of Chinese women, qipao perfectly interprets the feminine posture. When "pearl" meets "cheongsam", the cross-border cooperation of jewelry and costume brings us a visual feast of swaying amorous feelings.