Company benefits are here!
Group travel is just around the corner!
MATIS Staff and family members
The tour came to a successful conclusion!
In order to thank all the staff for their hard work, enrich the cultural life of the staff, strengthen the cohesion of the company team, the charm MATIS organized all the staff and their families to qingyuan (beijiang small three gorges, gulong gorge glass grand canyon, forest hot spring, etc.) two-day tour. Through this activity, not only embodies the charm act the role of MATIS care for employees, but also enhance the feelings of employees to the company, colleagues and colleagues communication, enhance the company's team spirit, work together to create a better tomorrow.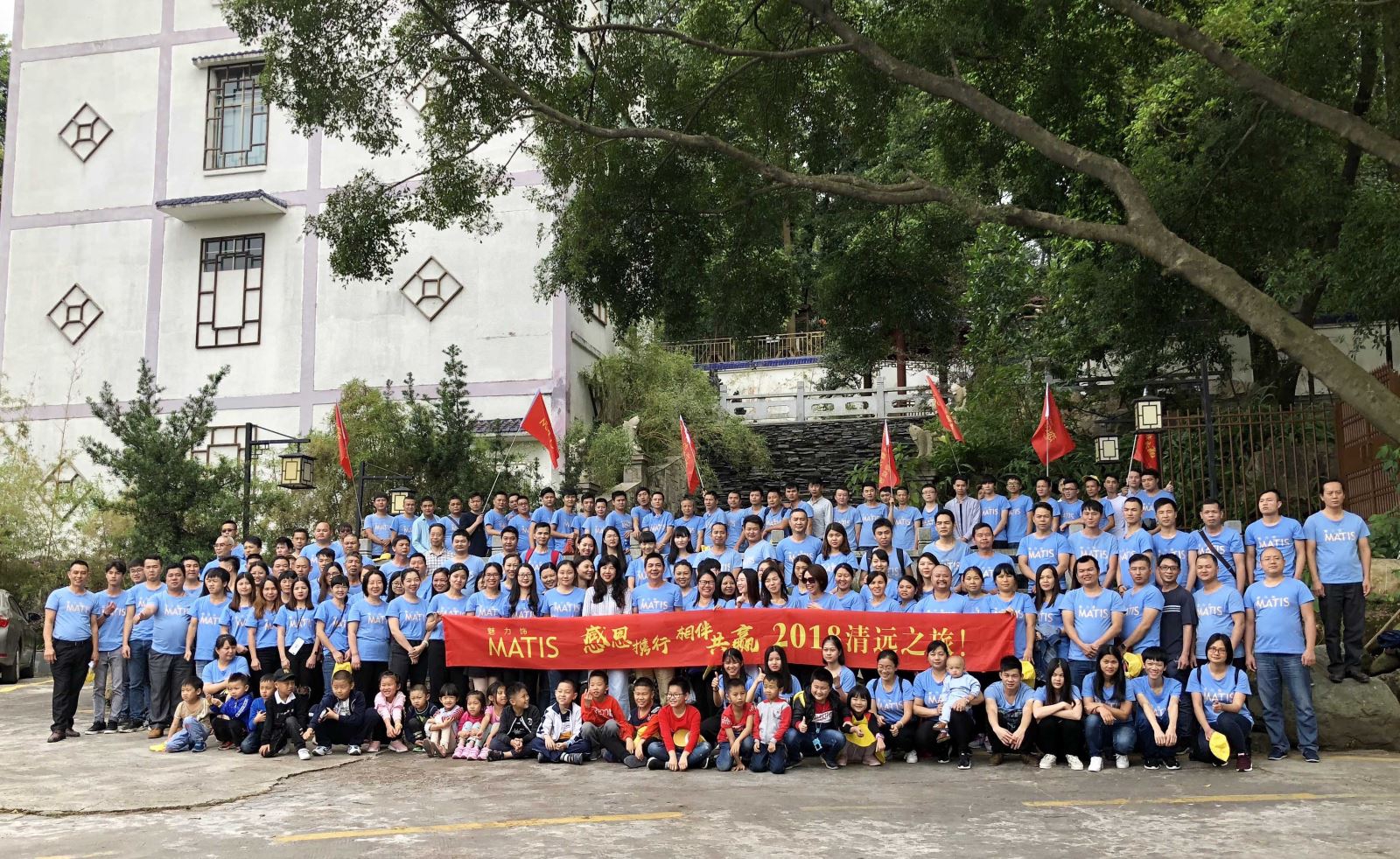 Group photo
Beijiang three gorges - yinzhan hot spring (the first day of the journey)
Lianjiang estuary is located in the south of yingde city, qingyuan, about 140 kilometers away from guangzhou, and beijiang river flows through it. It has the good name of "beijiang small three gorges". Down the river is the largest water control project in guangdong province, which also has a certain amount of observability. In addition, you can also taste the local cheap delicious, fresh river fresh.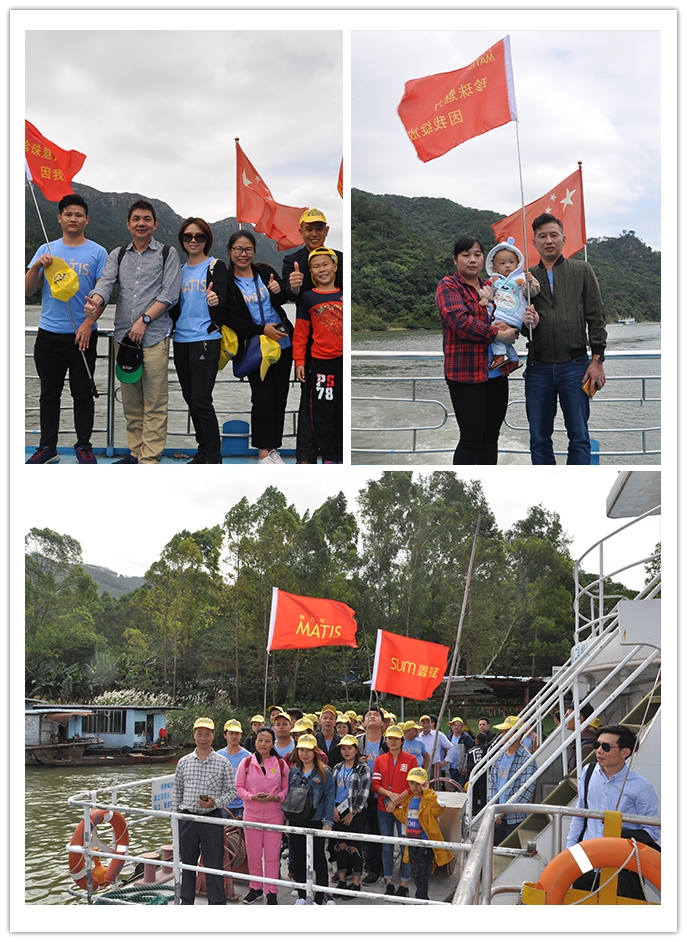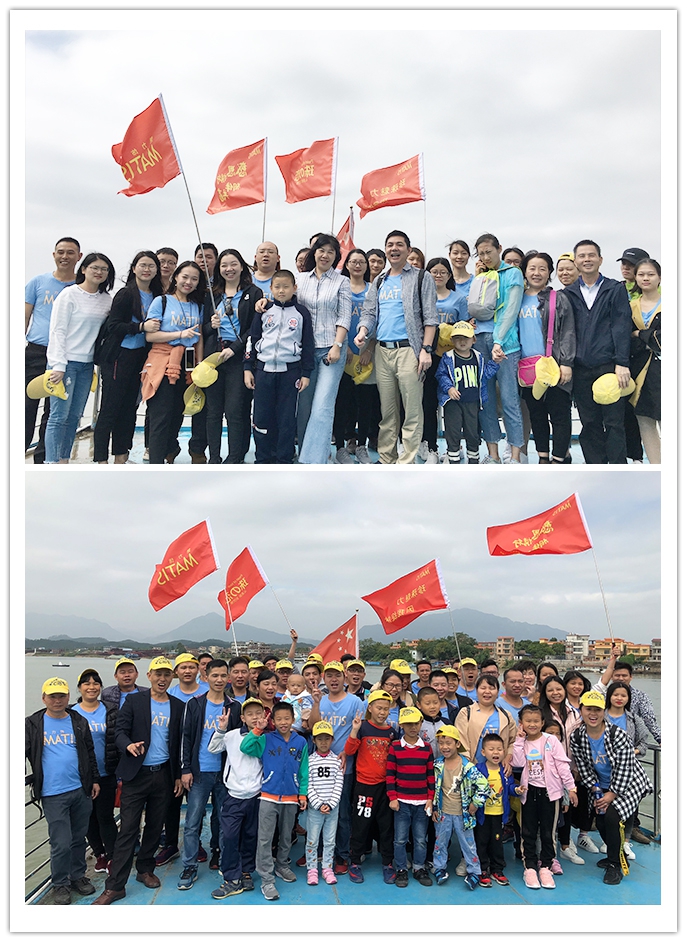 Swim north river small three gorges
Yinzhan hot spring is known as "the first water in the south of the sky". It was originally an exposed spring and is now mined from a deep well. According to the survey and appraisal by the former provincial geological bureau, pearl river water conservancy commission, provincial institute of testing and analysis, provincial radiological protection institute and other departments and experts, the hot spring is located in the northeast of the 3rd yanshan granite to the cathaysia system fault zone, and is the structure vein-like water.
Gulong gorge glass grand canyon (day 2 tour)
Gulong gorge glass grand canyon is located in the famous gulong gorge scenic area of qingyuan city. Gulong gorge is a national sports tourism demonstration base and a national AAAA level scenic spot. It is located in the riverside canyon 73 kilometers away from guangzhou. The gulong canyon with a height difference of 1,000 meters integrates waterfalls, deep pools, strange rocks and jungles.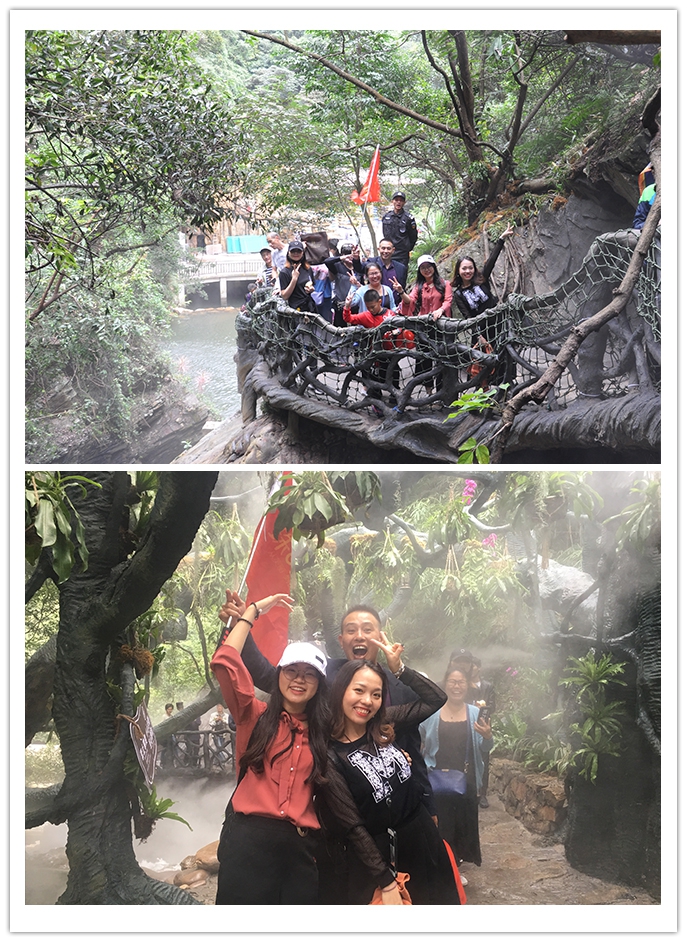 Climbing a mountain ridge accompanied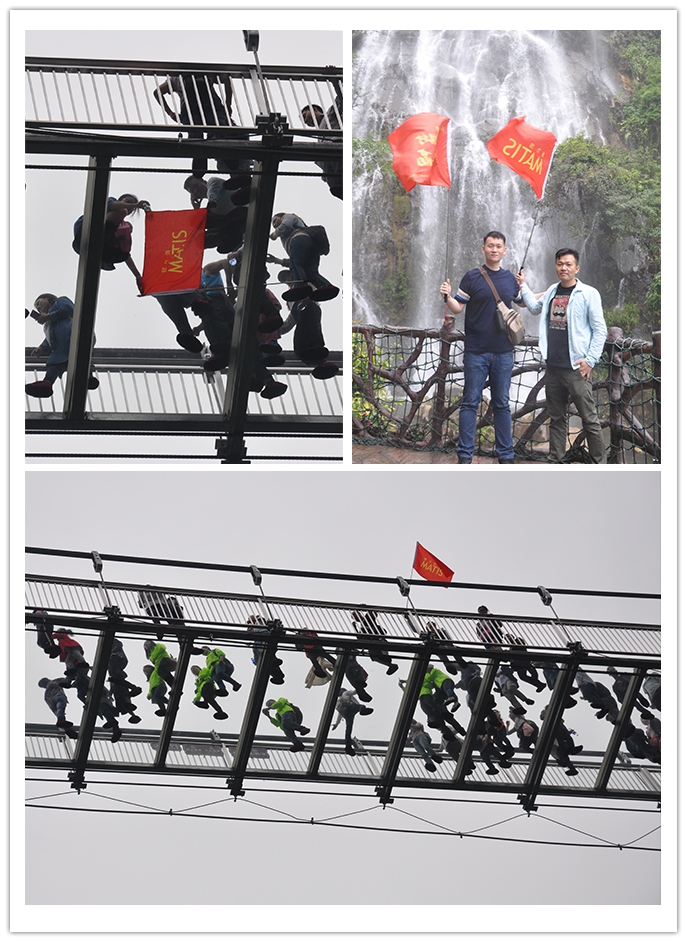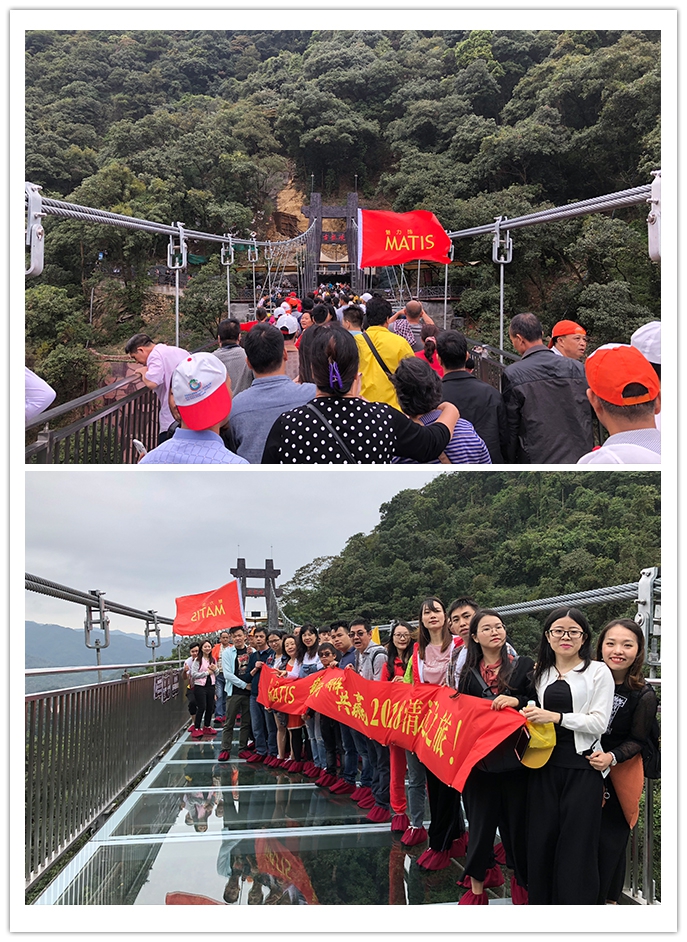 Glass cloud bridge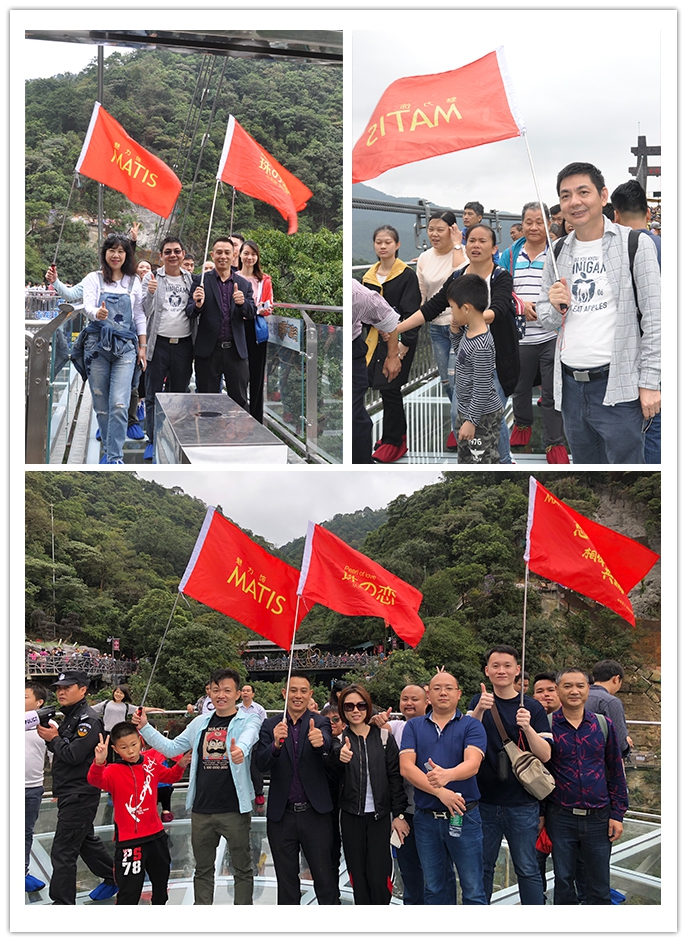 Glass cloud bridge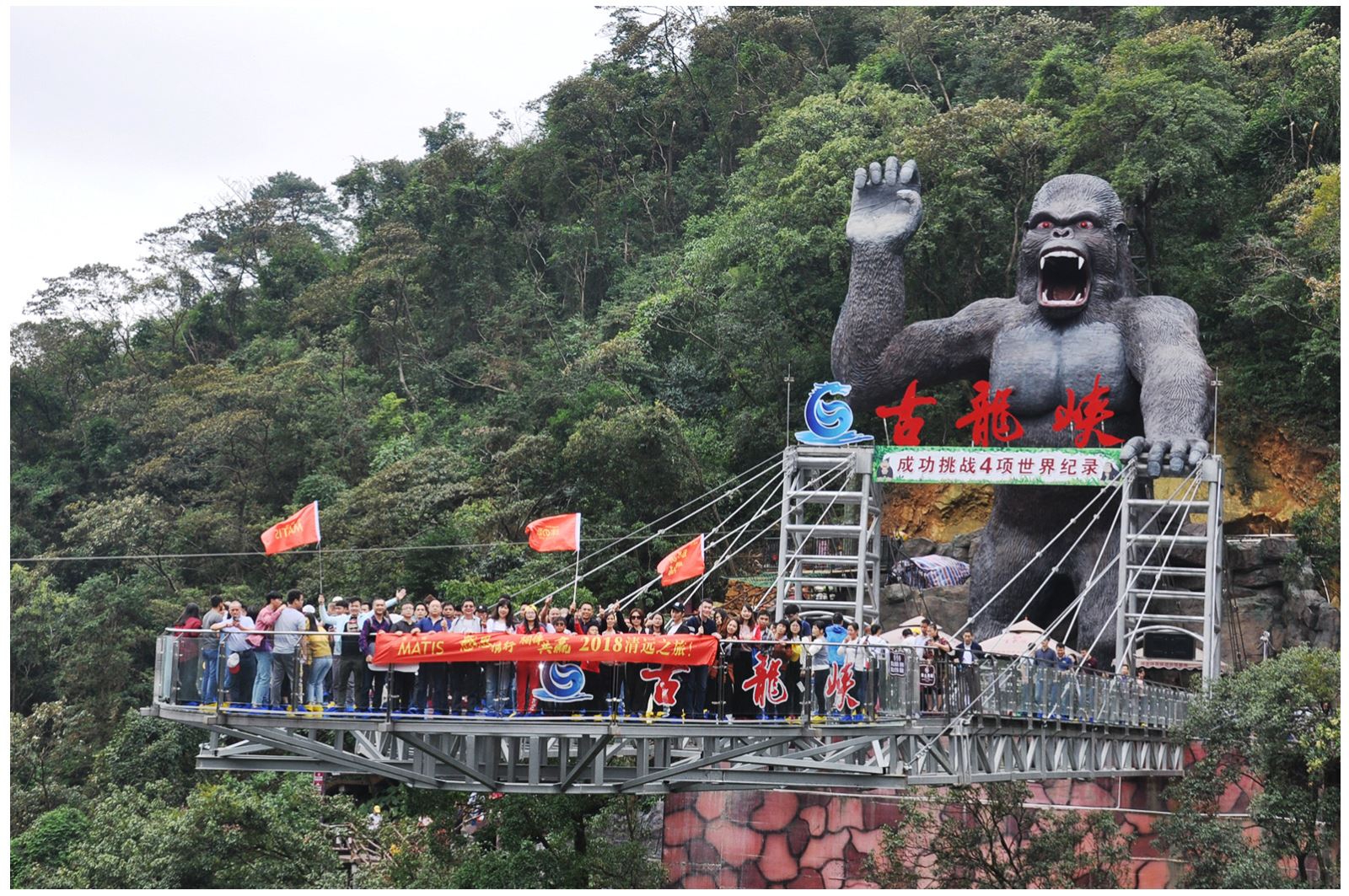 Yun bo bully
MATIS family often through such outdoor activities, strengthen the communication between the team and cohesion, and constantly positive, pioneering and innovative; At the same time to enhance the friendship between colleagues, to promote the enthusiasm of everyone involved in activities. The charm of 21 years of age act the role ofmatis, we together "through thick and blue, Thanksgiving you, create brilliant", the charm act the role ofmatis jewelry company will always be thriving, big bright.